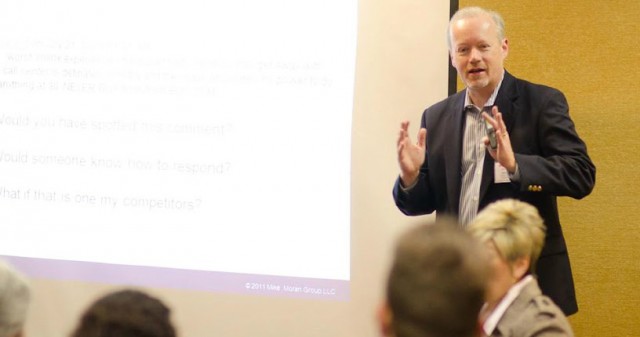 I make many appearances for private companies, but also appear at some public conferences when time permits. You can check out my previous speaking engagements (the public ones), but don't miss my upcoming public events:
June 17, 2019
Las Vegas, NV, USA
The great thing about analytics is that it tells you what is wrong. The hard thing is that you have to do the work to make things better. What if you could put that data to work automating some of those fixes? This would free you up to do more of the high value work, right?
This workshop will help you discover new ways of using analytics to power conversion rate optimization, improve customer experience, and win more business.
Key takeaways:
Understand the role of the analyst in identifying growth opportunities for the business
Identify metrics that drive customer experience and power conversion
Discover methods for putting that data to work automatically improving outcomes
This workshop is for analysts who want to leverage the power of content usage data.
This workshop is for analysts who are tired of grinding out reports that don't capture the attention and passion of leadership.
This workshop is for thinkers who want to bring new approaches to translating data into powerful enablers of business transformation.
This workshop is for technical folks who want to understand how data can be integrated into platforms to drive performance improvements.
This workshop is for anyone who is tired of the same old numbers with the same old actions and wants to know what else is out there.
Monday, June 17, 2019 in Las Vegas
Full-Day: 8:30am – 3:30pm