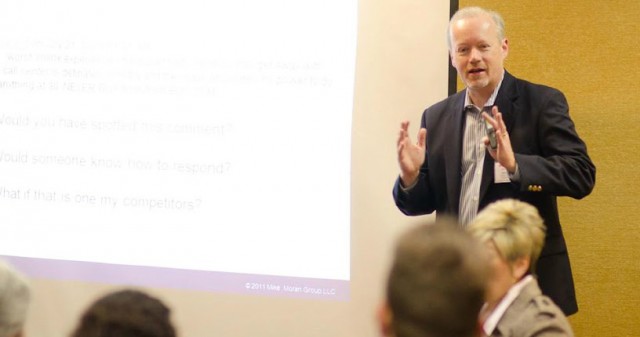 I make many appearances for private companies, but also appear at some public conferences when time permits. You can check out my previous speaking engagements (the public ones), but don't miss my upcoming public events:
November 27, 2018
Biznology® Webinar with Philip Resnik
Right now AI is everywhere, with excitement about everything from self-driving cars to conversational home assistants to automating healthcare diagnoses. A great deal of that excitement comes from recent developments that allow machines to learn really effectively.
Is machine learning all there is to AI, though? Is there a role for human knowledge and insight in building smarter technology? In this free 30-minute Biznology® discussion, we'll talk with AI and natural language processing expert Philip Resnik about how AI got to where it is now, and where the human element fits in .
Special presentation sponsored by Converseon, Gerris Corp, and SoloSegment and Thematically
December 3, 2018
Rutgers Business School in New Brunswick, NJ
Mike Moran is teaching three modules of the Rutgers Business School Exec Ed Mini-MBA™: Digital Marketing program at Rutgers New Brunswick. Today's rapidly advancing technologies are transforming the business landscape in a way that requires a shift in the marketing paradigm. From newly empowered and super-informed consumers to expanding media channels and networks, firms need to reexamine their business models and proactively seek ways to stay ahead of the competition.
This one-week certificate program, taught by a team of top industry experts, will present a new business model for push and pull marketing. Through case studies, interactive sessions, and class exercises, participants will learn about the latest research and best practices in the industry. Topics to be covered include strategy, social media marketing, search engine marketing, mobile marketing, video marketing, web analytics and measurement, legal and security issues, gamification and multichannel integration.